CORDYCEPS MUSHROOMS
Known to provide powerful health and performance benefits that deliver more oxygen to the bloodstream, Cordyceps mushrooms provide a smooth, natural energy boost to combat physical and mental fatigue, reduce inflammation and boost immunity.

These amazing mushrooms have been used in traditional Chinese medicine for centuries and consumed by goats in the Himalayas.
WHAT CUSTOMERS ARE SAYING
SMOKE!!
Awesome product!!! Love it, can't get enough of it. Provides just the right spark for your morning or afternoon workout. I recommend Goat Fuel for anybody looking to enhance your intensity during exercise.
Felix K
Fave energy drink out there!
I started having a GOAT to start the day and I feel alert, focused, and motivated... with ZERO jitters. I am seriously impressed.
Ashley
The GOAT comes thru again!
With this being a product of the GOAT, Mr. Jerry Rice, it's no surprise that it is an awesome product! Have tried all the flavors but tropical berry is my favorite.
Cj F
Great Energy
I have recently started my long busy days full of work, commute, fitness and school work with GOAT Fuel. It has been such a great tasting source!
Randi W
Greatness is my Destiny
That was my theme for 2020! I'm so excited to have found the fuel I need to attack 2021 with the same intensity and desire to achieve Greatness!
Jaison L
Tasty Pre Workout Drink!
Really tasty and effective pre workout drink that really kicks it up a notch. The cordyceps does make a difference!
Douglas L
Best energy drink
Definitely the best drink on the market for taste and energy. And I swear I'm in a better mood. Worth the price!
Gordon M
Love GOAT Fuel
GOAT Is the GOAT of clean performance energy drinks! Def recommend no crash or jitters... smooth and clean!
Kevin J
Delicious!
This was our 3rd time ordering goat fuel. It is delicious and it makes me feel great. I don't get jittery and have the energy I need to start my day.
Brian A
"Berry" Delicious
Mmmm...great flavor! I drink it chilled. Half before my 0530 run and the rest after my run. Invigorating and refreshing.
Elizabeth R
Where to find season 3 in-store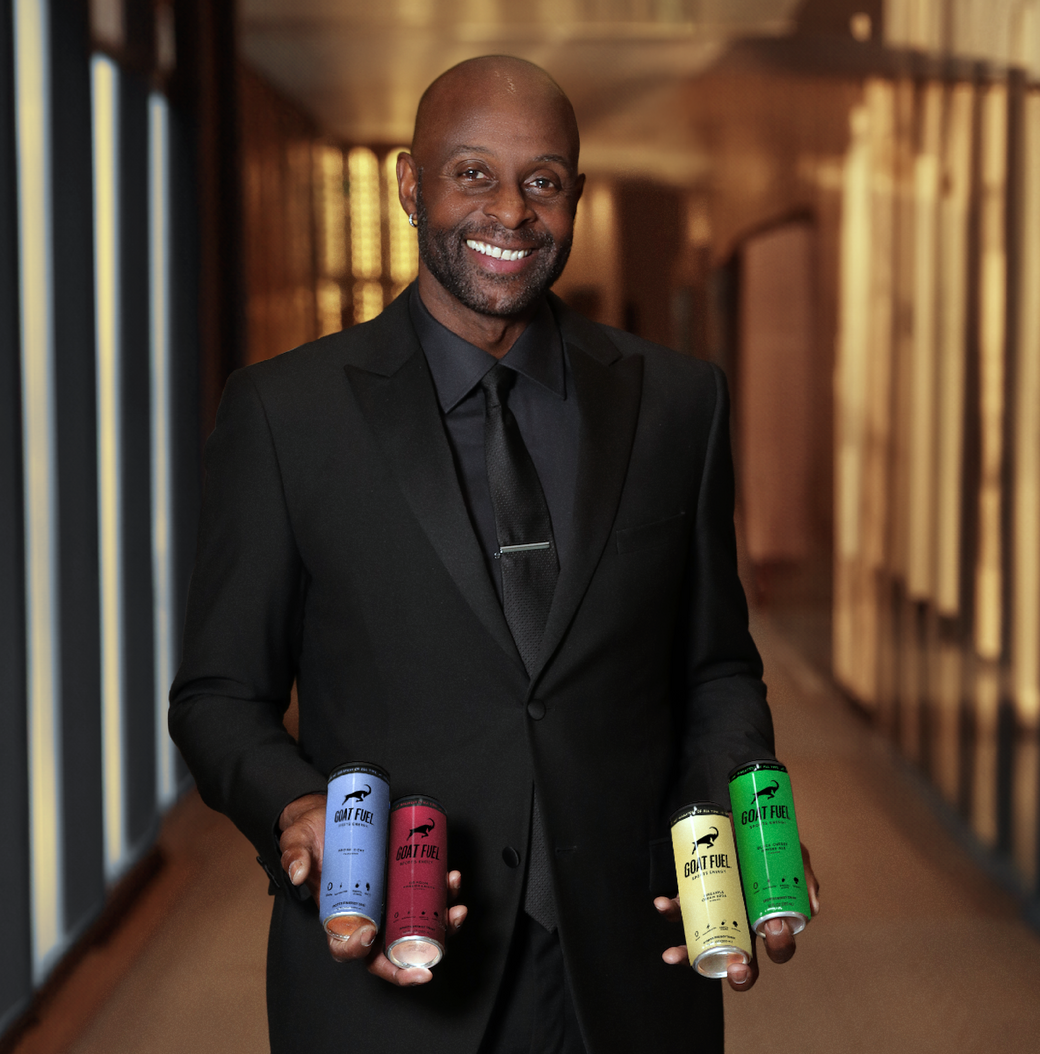 G.O.A.T. Fuel ® (" greatest of all time") was created by pro Football Hall of Famer, Jerry Rice and his family. It is a premium sports energy beverage and lifestyle brand focused on bringing health-forward, innovative products and a G.O.A.T. mindset to consumers. We believe the term G.O.A.T. shouldn't be reserved only just for athletes but anyone striving to be great.