REPRESENT GREATNESS
#GOATFam
How it Works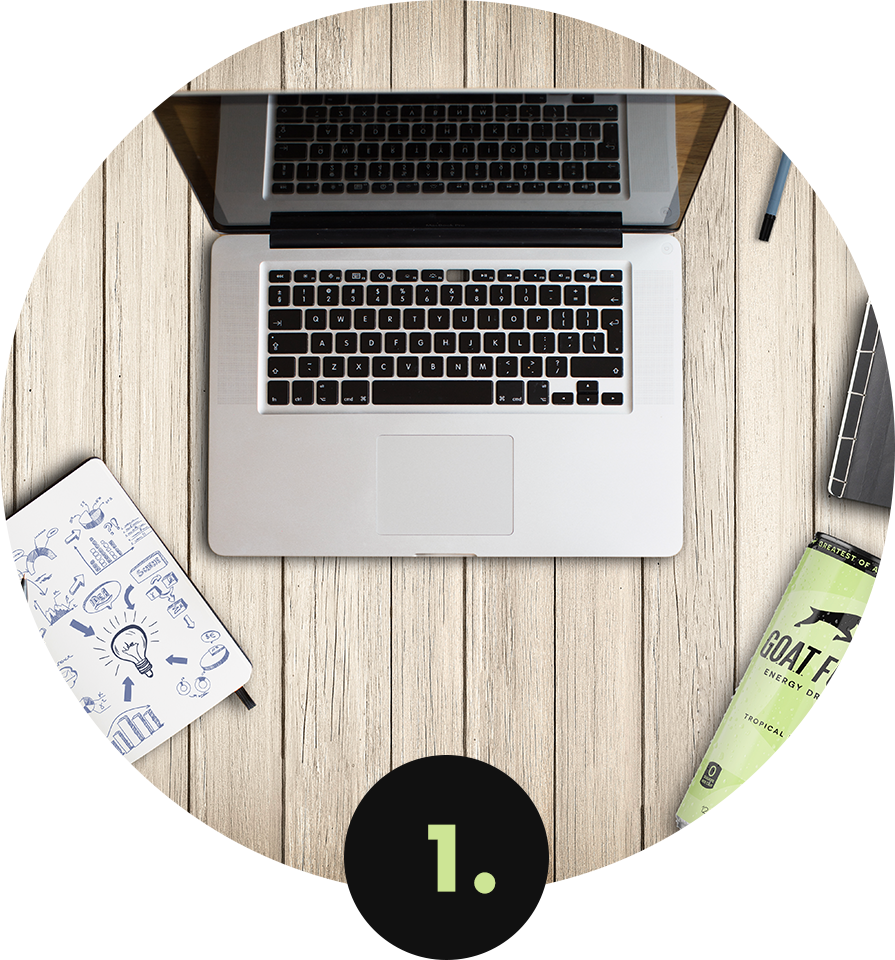 Apply
Fill out a super-simple Brand Ambassador application so we know more about you.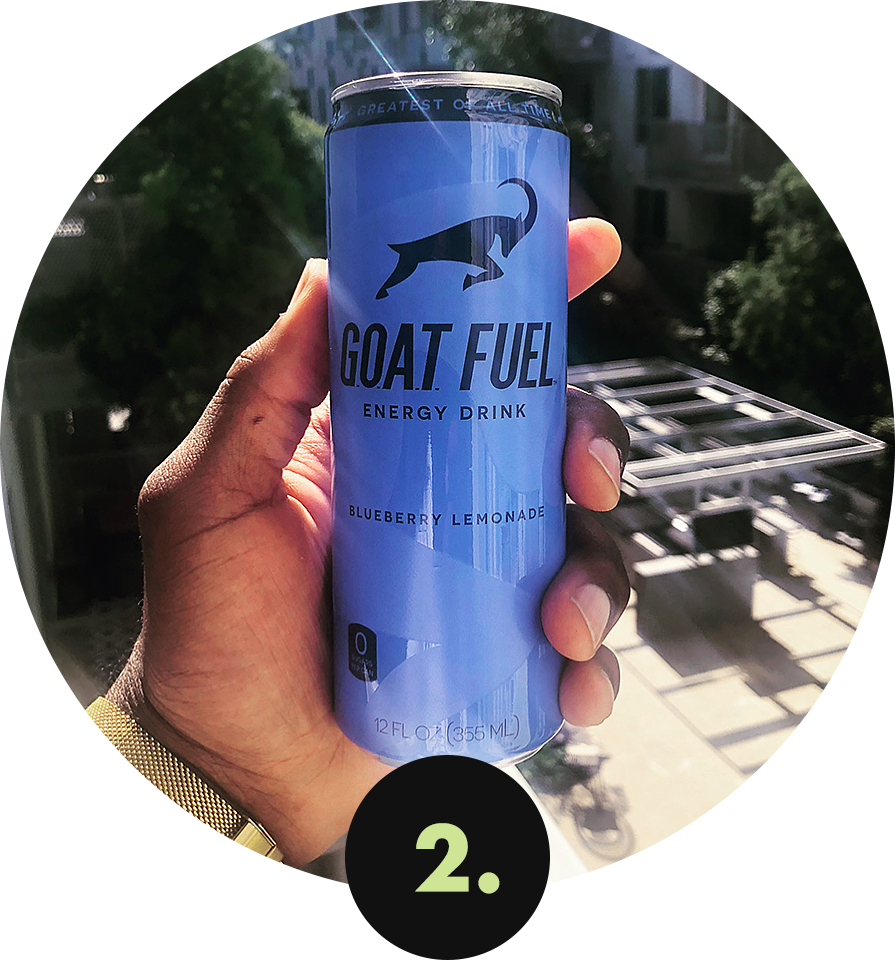 Share
Tell all your friends + fam about your unique ambassador code to earn commission + score free swag!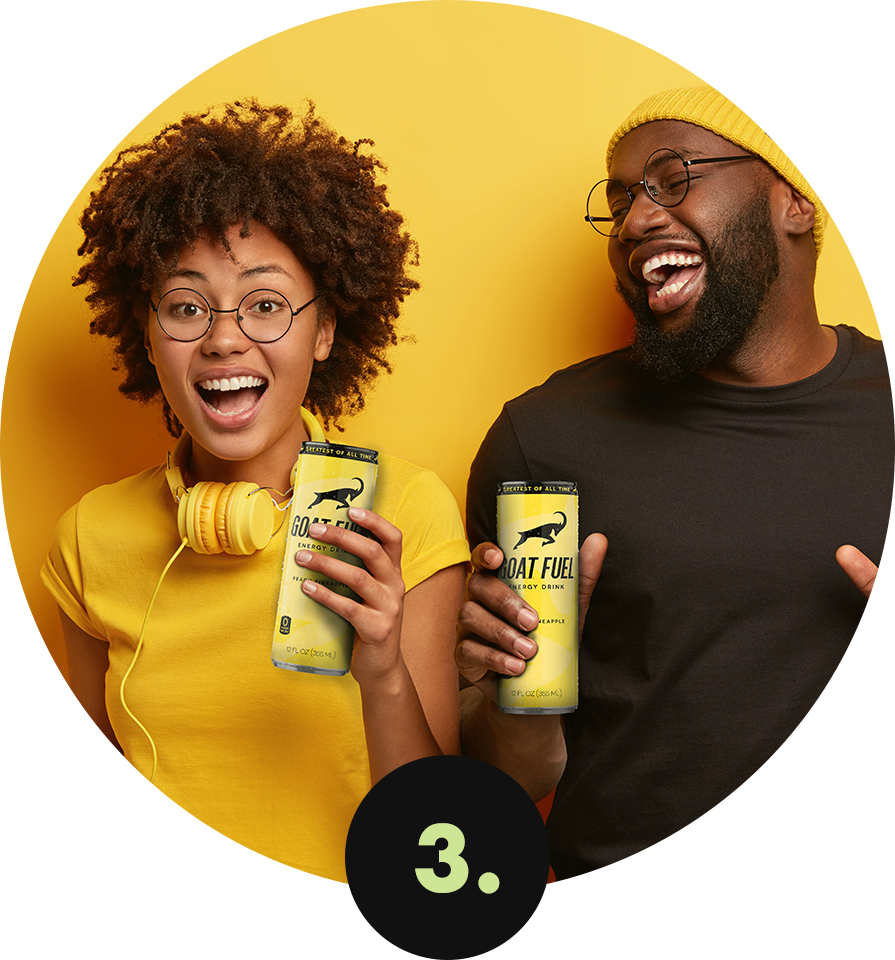 Connect
Follow our Brand Ambassador social channels for all the best content.
Brand Ambassador Perks
As a G.O.A.T. Fuel® Brand Ambassador, you'll enjoy awesome perks, free products and 15% on every qualifying purchase! Oh, and your friends, family + followers will get 10% off their purchase, too!

Rewards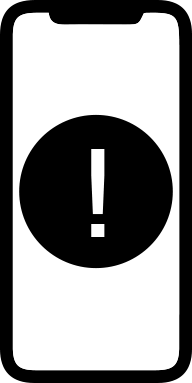 Sneak Peeks

Community Channels

VIP Giveaways

Commission

Exclusive Content
Frequently Asked Questions
WHAT IS A G.O.A.T. BRAND AMBASSADOR?
G.O.A.T Fuel is a lifestyle brand dedicated to inspiring greatness in G.O.A.T.s worldwide. We believe in the power of the human mind and spirit to tap into our individual and collective potential. Our ambassadors use their platforms to help us spread good energy and introduce people to the G.O.A.T. way of life.
As a G.O.A.T. Fuel Brand Ambassador, you will be expected to:
- Exemplify the qualities of positive leadership in your community
- Share you affiliation with G.O.A.T. Fuel on your social channels with inspiring content and bio-mentions.
- Publish your unique discount code wherever you socialize online to help new customers find and tap into G.O.A.T. Fuel
-Share your affiliation with your friends and family and encourage them to use your unique link. They save money, you get commission credit!
-Follow all FTC endorsement and advertising guidelines when posting to your social channels. Stay away from false claims, and keep your relationship with us public.
WHAT DO YOU GET WHEN YOU BECOME A BRAND AMBASSADOR?
These are just a few of the amazing perks G.O.A.T. Brand Ambassadors are eligible to receive:
-Commission on every sale you generate with your affiliate link
-Opportunities to make more as you succeed more
-Publish your unique discount code wherever you socialize online to help new customers find and tap into G.O.A.T. Fuel
-Free swag & gear to keep you representing greatness outside and in
-Exclusive access to new releases, from flavors to apparel
WHO CAN BECOME A BRAND AMBASSADOR?
Our work ethic defines who we are. As a brand. As a team. As a community. Our brand ambassadors are people from all walks of life who channel their extraordinary dedication and winning spirit to inspire others and uplift their communities. If you're out there doing G.O.A.T. things big or small, we want you on our team.
HOW DO I GET PAID FOR MY SALES?
We pay Ambassadors via sales commission on a monthly basis. Our commission structure is tiered so that the more you sell through your affiliate link, the more you make on each sale. To get paid for your sales, all you need is a bank account that can accept electronic deposits.